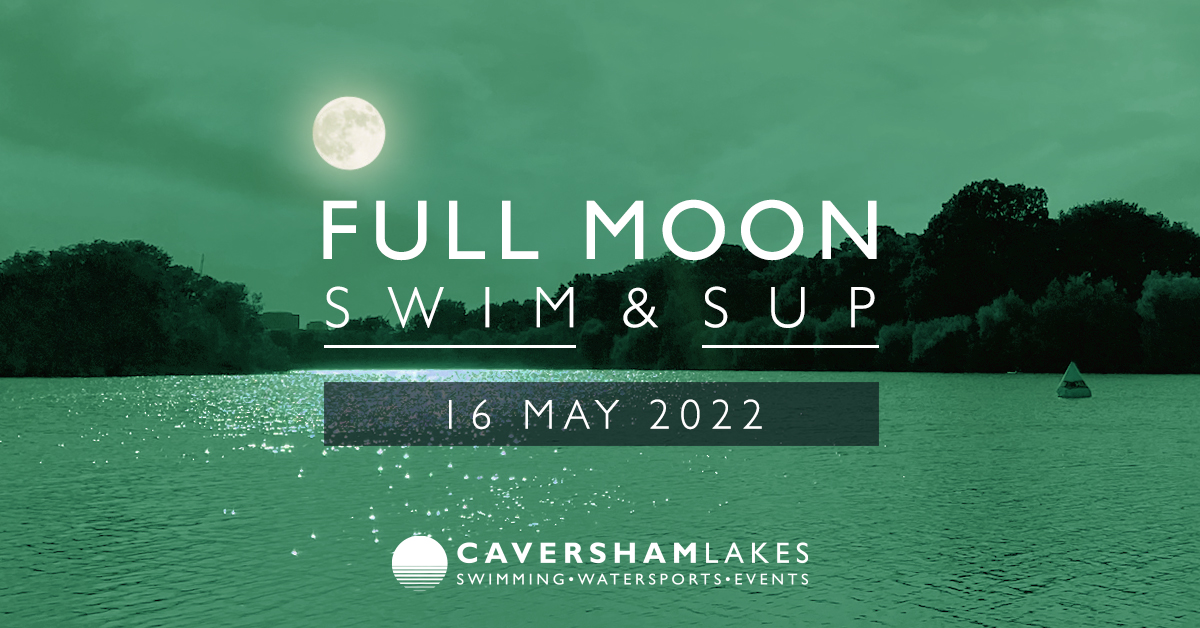 Full Moon Swim & SUP
Join us for our May addition of the Full Moon Swim & SUP on Monday 16th May.
Enjoy a unique and visually stunning experience and see the lake in a new light, with this exciting opportunity to Swim & SUP under the Full Flower Moon.
The swim event will be held over a 400m swim course with illuminated buoys and with each swimmer fitted with a glow stick. The Stand Up Paddle Boarding (SUP) event will be held just beyond the 400m swim course with a lead SUP guide.
The event will start as the sun sets from 8:30pm until 10:00pm with each participant completing a minimum of one lap or as many laps as you wish during this time. This is NOT a race – this is a fun Swim & SUP experience!
Registration will open at 7:00pm and closing at 8:00pm. A briefing will be held next to the lake prior to you entering the water – where you will be fitted with your glow stick and set off on your way.
Entry to this unique event will be strictly limited and allocated on a first come first serve basis. Your entry includes full water safety cover, event glow stick and a Swim & SUP experience. The event will be supported by a full team of safety staff, both on-water (paddle board) and lakeside.
Our bar & cafe will also be open for the evening serving food and drinks, so come down with friends and family for a fun evening at the lake.
Tickets for this event are:
Swim £15.00 pp
SUP (Bring Your Own) £15.00 pp
SUP (with Board Hire) £25.00 pp
Event Requirements:
All participants MUST be 16 years & over.
All participants MUST be confident swimmers.
All swimmers MUST wear a tow float.
WETSUITS are highly recommended for the swim event.
All participants in the SUP event MUST wear a buoyancy aid.