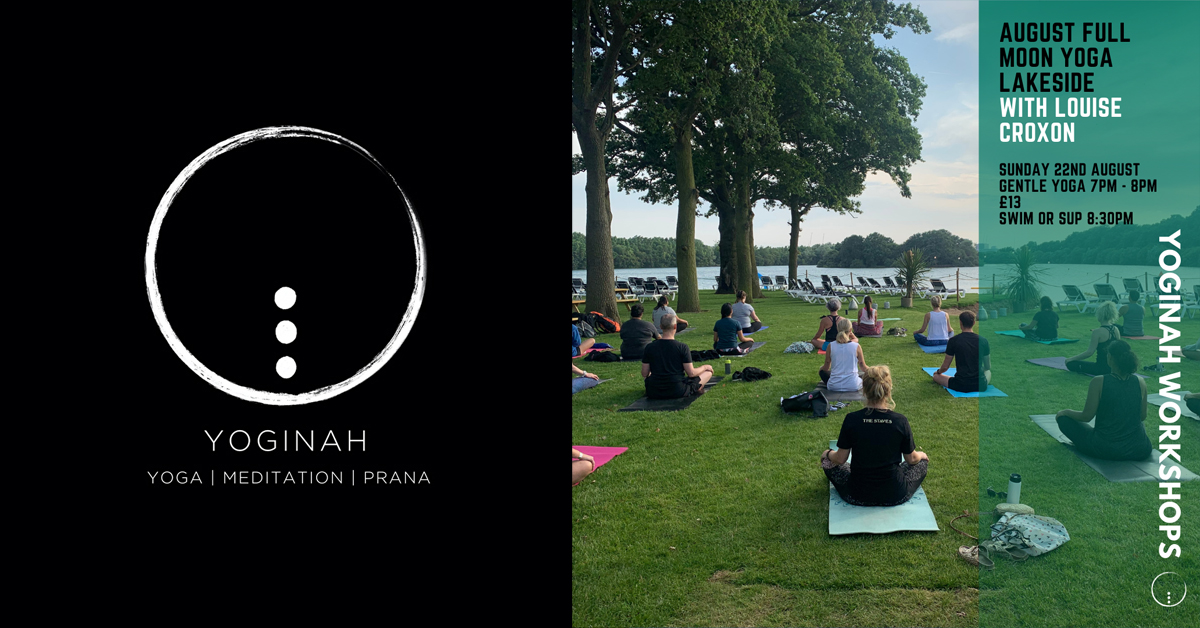 Full Moon Yoga Lakeside
Full Moon Yoga with Yoginah (Central Readings Yoga Space), has become a big hit over the past months. Join them again this August Full Moon before the Full Moon Swim!
August Full Moon Yoga Lakeside under the full enchanting moon at 7pm. 
The Yoga will consist of a one hour Gentle Flow on the Private Beach with emphasis on the muscles used for swimming such as the arms, shoulders, twists for rotation and Yogic Breathing. A wonderful way to prepare your body and mind for the water. We will salute the Moon and its majestic qualities, known as Chandra in Yoga. This class is taught by Louise, a Yoga Teacher and Triathlete (Tri Louise Yoga).
Yoga Start Time: 7pm – 8pm
Please arrive at 6:45pm latest to get yourself checked in at the reception and ready to start promptly at 7pm.
Yoga Price: £13pp. Yoginah member discounts apply.
This cost is for the Yoga only and you can book here: https://yoginah.com/workshops/
Please bring your own mat. 
If you wish to swim after, please book separately through Caversham Lakes.
For more details and to book the class please click on the link below.