It's time to let the little swimmers join in the fun with our brand new Junior Aqua Park.
The Junior Aqua Park has been specially designed with smaller easier features for children aged 4+ years, of a height between 100cm – 150cm.
Sessions last 25 minutes!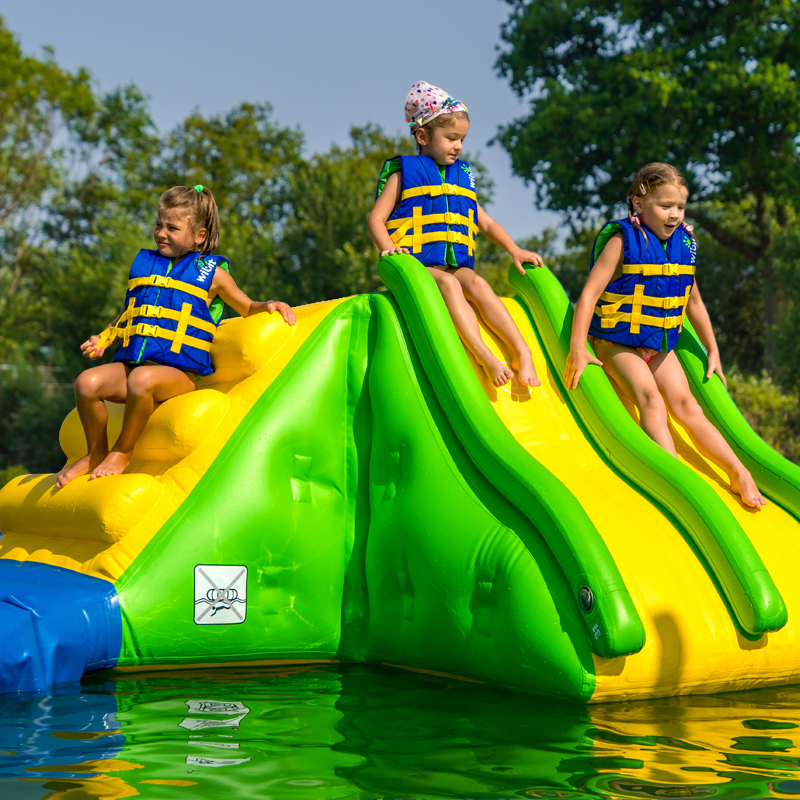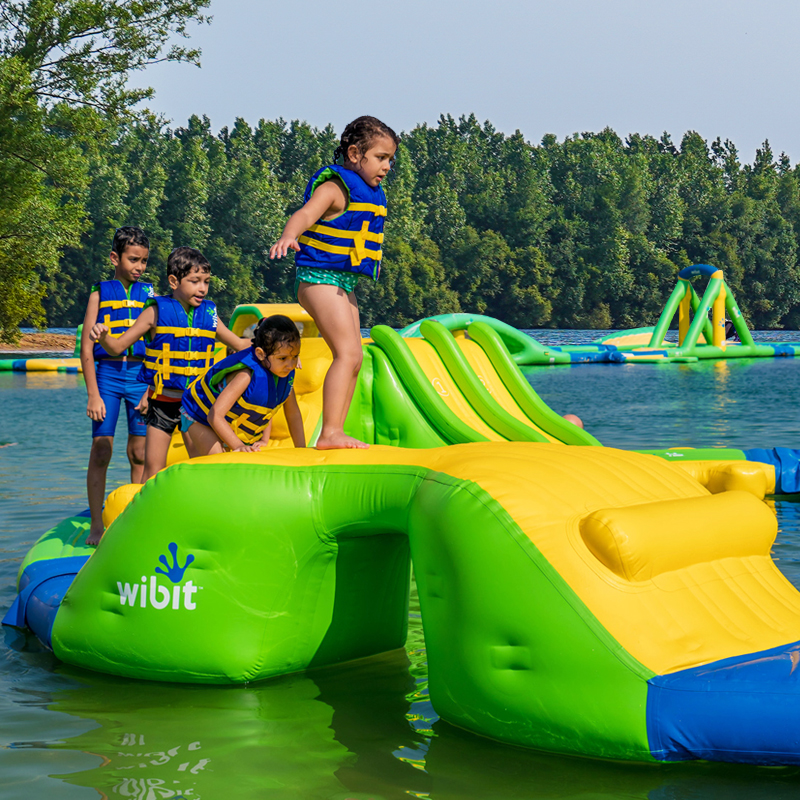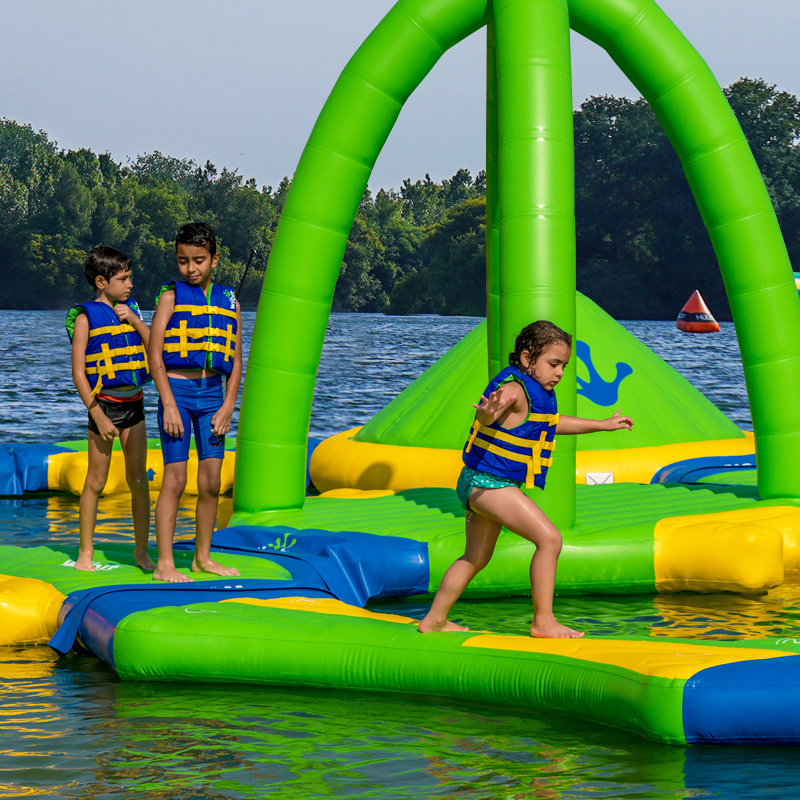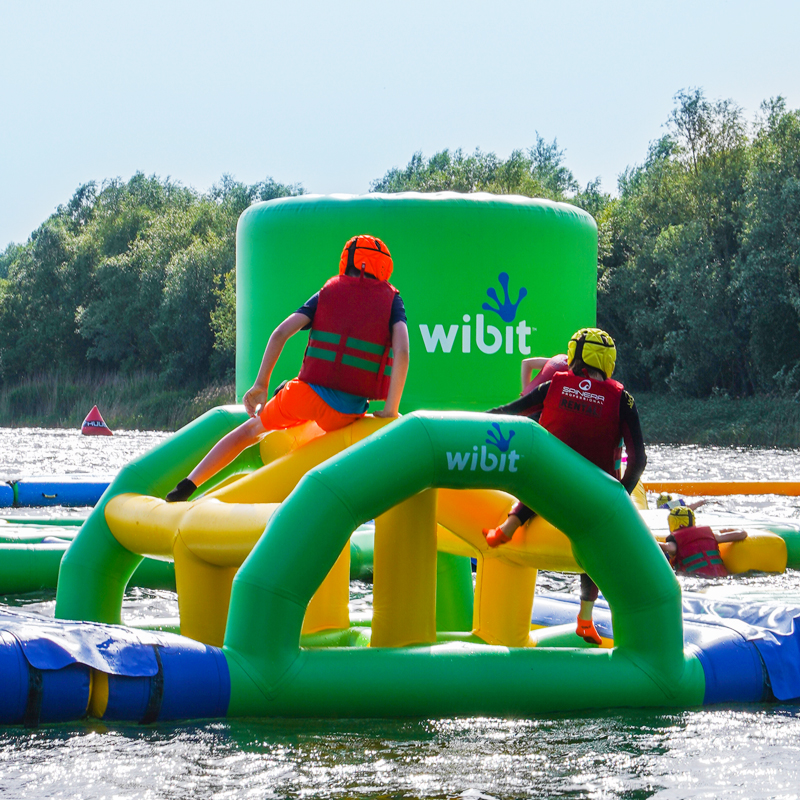 Minimum age = 4 years old.

Minimum height = 1m (100cm).

Maximum height = 1.5m (150cm)

All participants must be competent swimmers.

Parents are not required to supervise their little ones on the aqua park and will not be allowed to climb on it, but they are required to stay on the shore.

All participants must complete a waiver online. Participants aged 17 years and under must have a waiver completed by a parent or guardian (18+ years) and be added to their waiver as a minor.

NO ALCOHOL BEFORE ANY ACTIVITIES.
Individual tickets £10 per person.

All participants will wear a soft helmet.

Wetsuit hire (sizes 6 years + only) online £5 per person.

RLSS qualified and trained water safety on our Aqua Park.

Online bookings required!

Participants must arrive 1 hour before the session start time.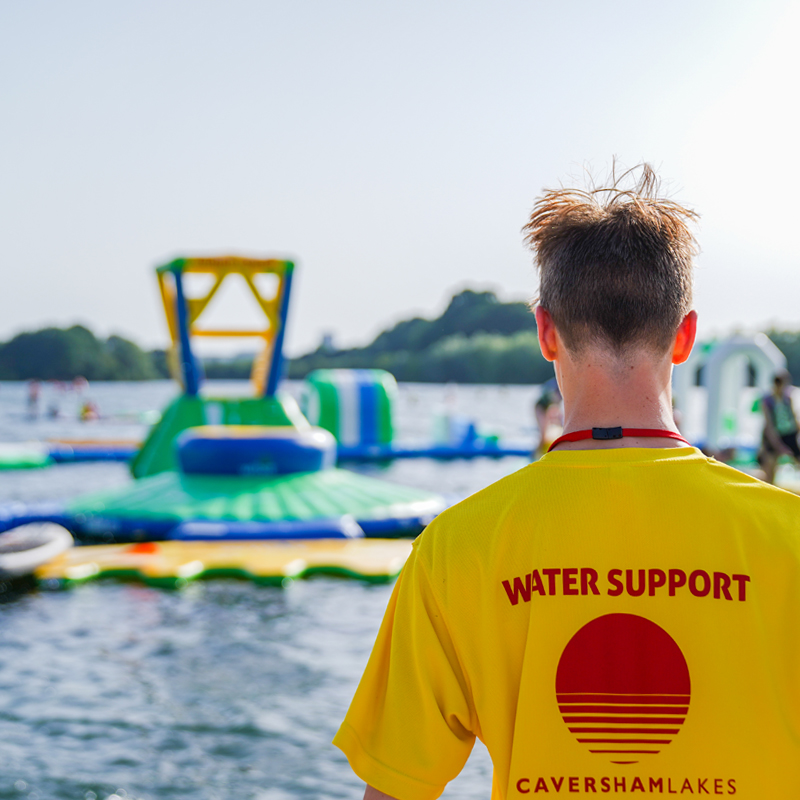 COMING SOON

(LIMITED SESSIONS AVAILABLE DURING OFF-PEAK DAYS)
MONDAY | 12:00PM – 4:00PM
TUESDAY | 12:00PM – 4:00PM
WEDNESDAY | 12:00PM – 4:00PM
THURSDAY | 12:00PM – 4:00PM
FRIDAY | 12:00PM – 4:00PM
SATURDAY | 12:00PM – 4:00PM
SUNDAY | 12:00PM – 4:00PM
*Opening & closing times subject to change based on weather conditions and seasonal daylight savings.