Open Water Swimming is a truly different experience from the pool, and one all swimmers should try at least once!
Without the confines of lane ropes or walls, it's liberating, adventurous and unique.
Most people find the freedom and lack of chemicals so invigorating they can't help coming out of the water feeling happy and relaxed, so whether you are experienced or new to this fast-growing sport, come and enjoy the best open water swimming experience at Caversham Lakes.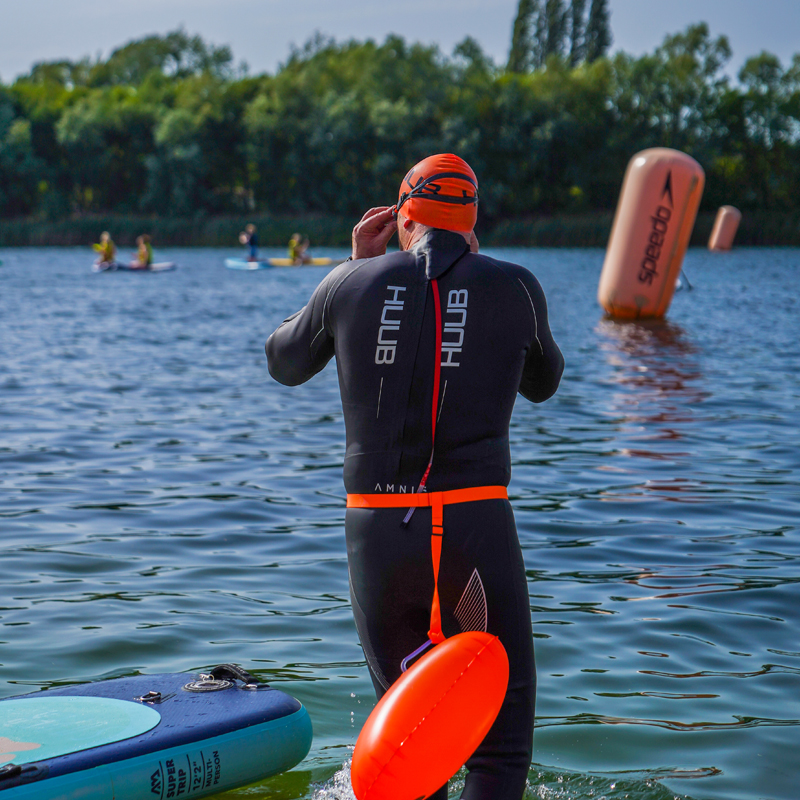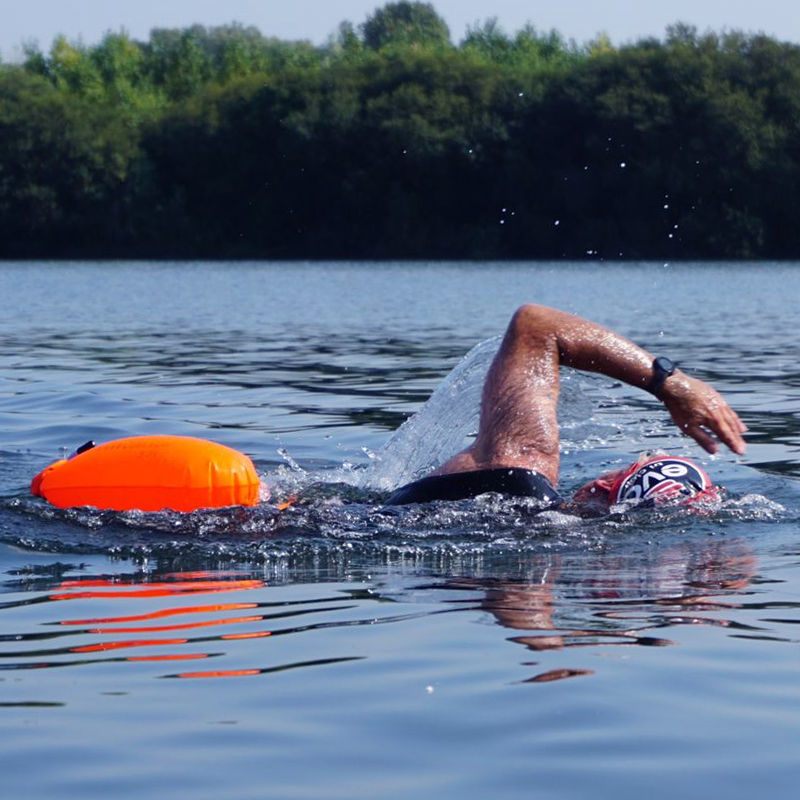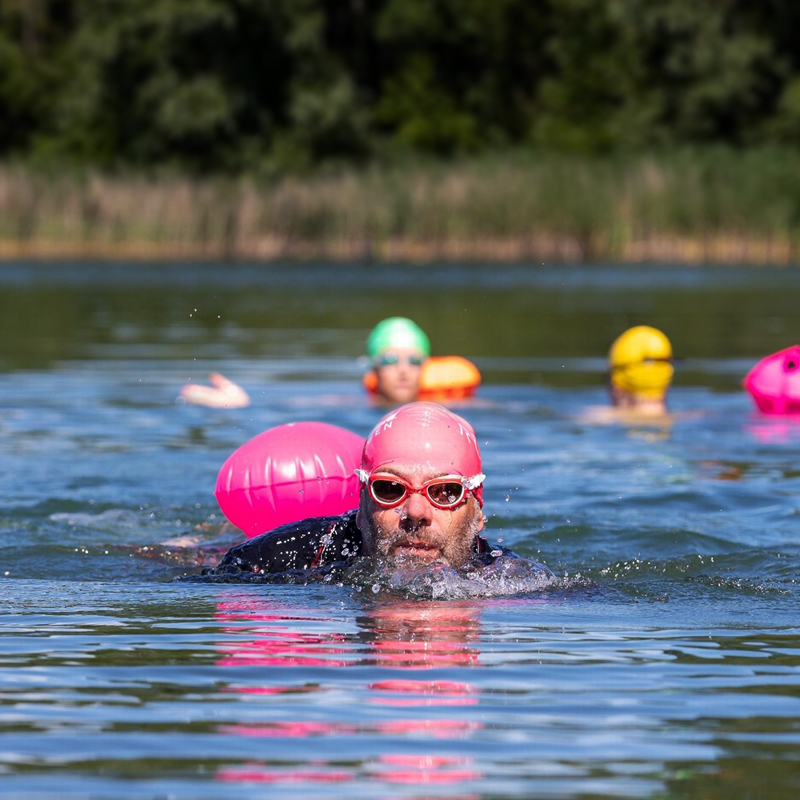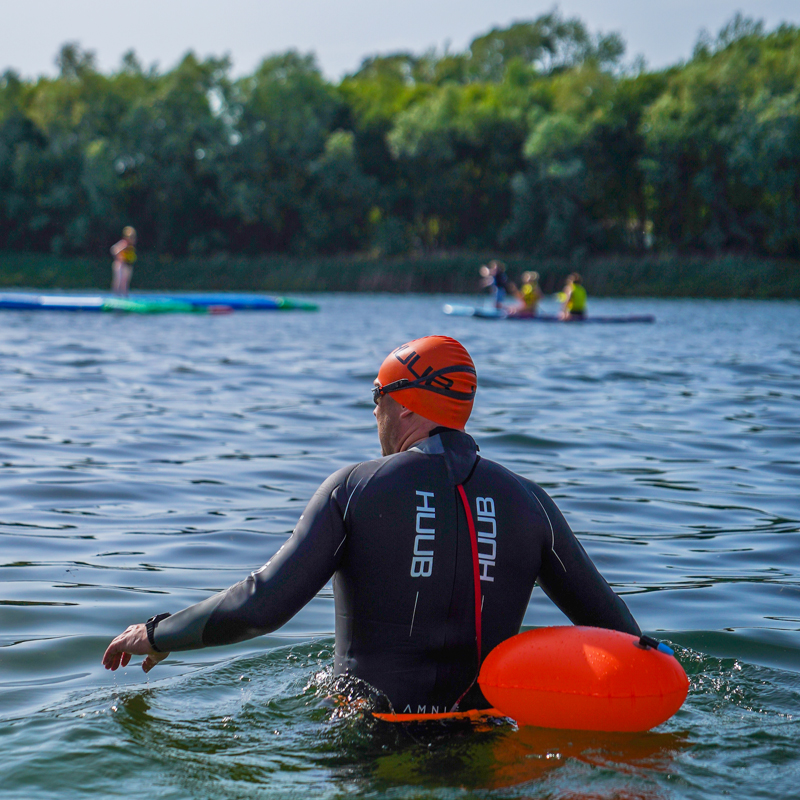 Minimum age = 10 years old.

All participants must be competent swimmers and able to swim a minimum of 400m.

Juniors aged 10-15 years must have an adult (18+ years) with them in the water (4 to 1 ratio).

Children aged up to 16 years must be accompanied by an adult (18+ years) on site.

All swimmers must wear a bright coloured swim hat so we can easily see you in the water.

All swimmers must wear a swim tow float at all times.

All participants must complete a waiver online. Participants aged 17 years and under must have a waiver completed by a parent or guardian (18+ years) and be added to their waiver as a minor.

NO ALCOHOL BEFORE ANY ACTIVITIES.
Adult swim £7 per session.

Three swim courses (400m, 750m & 1500m)

We recommend that you wear suitable swim goggles.

Swim tow floats can be purchased online for £25.

RLSS trained water safety keeping a close eye on you throughout your swim.

Online bookings required – we cannot accept walk-ins without a booking.

Not everyone swims at the same speed. Be aware of slower swimmers and swim clear of anyone slower than you.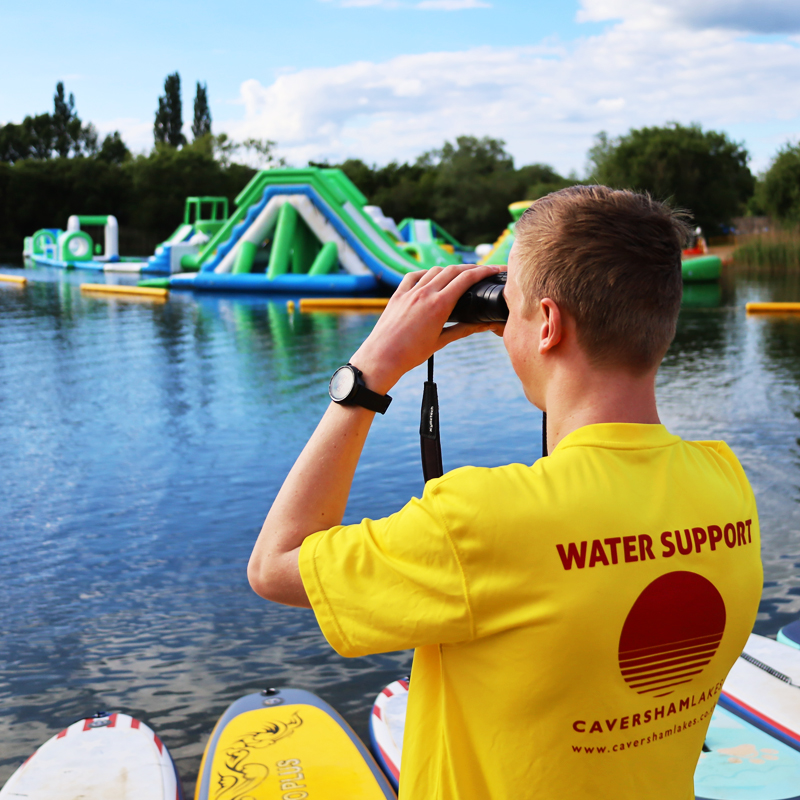 OFF SEASON OPENING TIMES 2023

BOOKINGS OPEN EVERY SUNDAY FOR THE WEEK AHEAD
TUESDAY | 8:00AM – 11:00AM
SATURDAY | 8:00AM – 11:00AM
SUNDAY | 8:00AM – 11:00AM
*Opening & closing times subject to change based on weather conditions and seasonal daylight savings.
2023 Season Membership
Unlimited open water swimming