Stand Up Paddle Boarding (SUP Boarding) is a rapidly growing water sport and a fantastic way to keep fit and have fun.
If you are looking to try something new or perhaps you just want to explore the lake with family and friends, then why not pop down to Caversham Lakes and have a go today.
We have lots of boards available to hire from single boards all the way up to a 6/7 person mega SUP!
If you think you can face the challenge, why not try out our brand new mega SUP board! This beast can hold up to 7 people; enjoy 60 minutes of unsteady fun on the lake!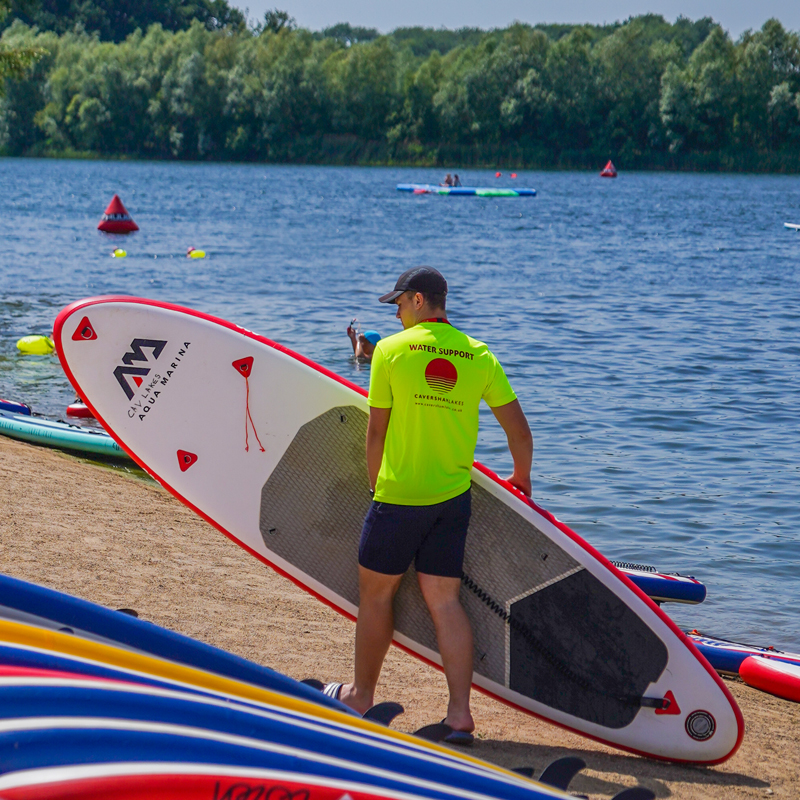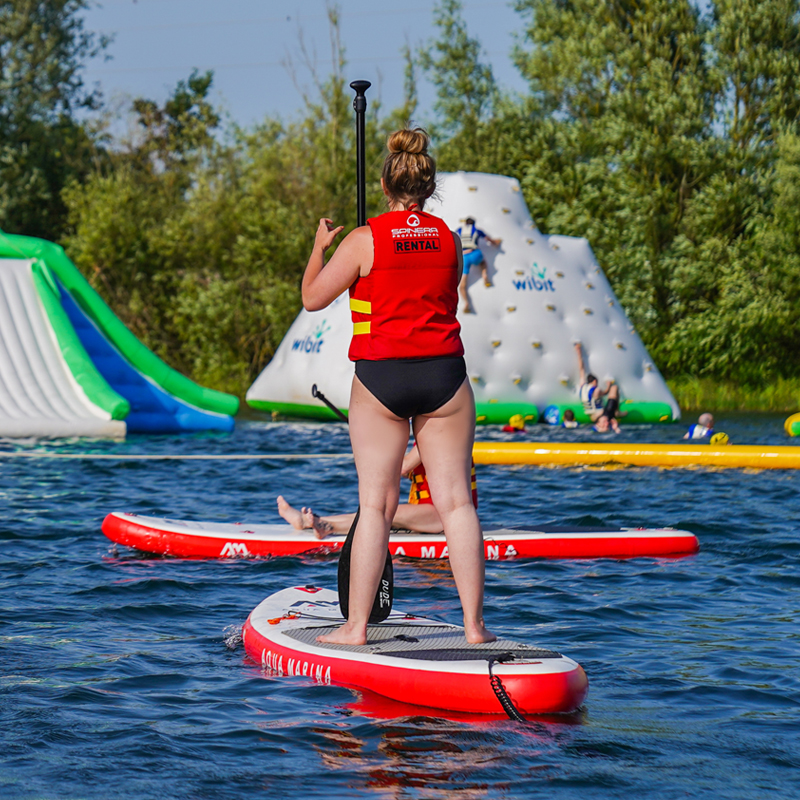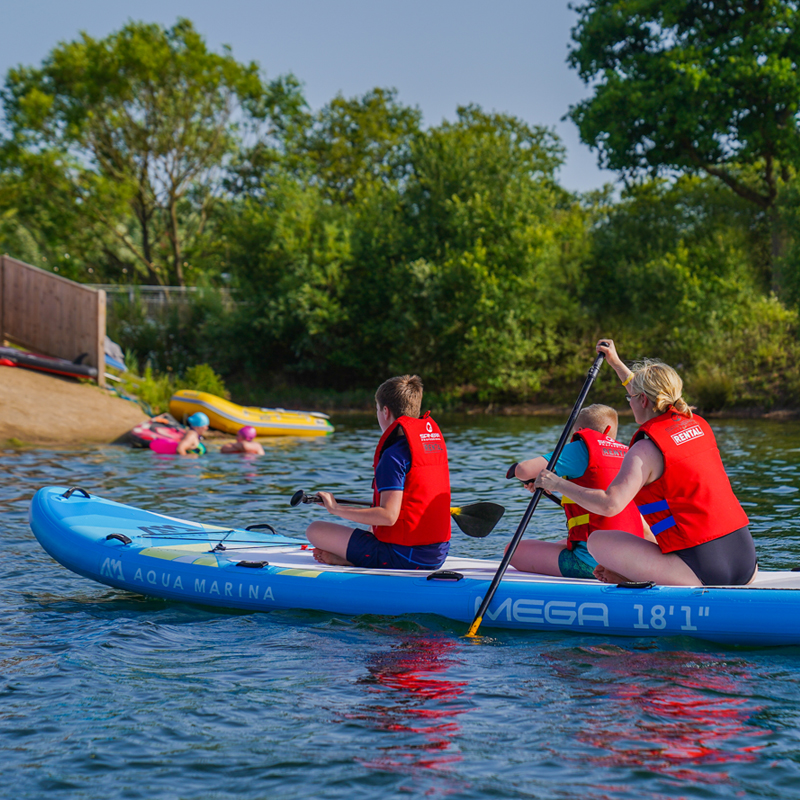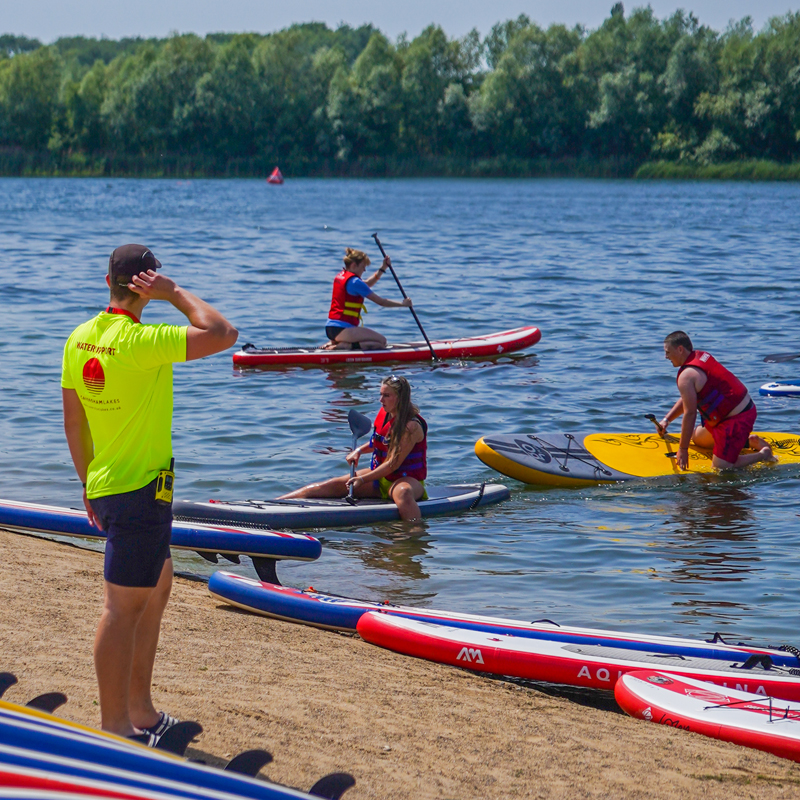 Minimum age = 4 years old.

All participants must be competent swimmers.

Children aged 4-9 years must be on a 2 Person Double SUP Board with an adult (18+ years).

Children aged 10-15 years must have an adult (18+ years) with them on the water (4 to 1 ratio).

Children aged up to 16 years must be accompanied by an adult (18+ years) on site.

All participants must complete a waiver online. Participants aged 17 years and under must have a waiver completed by a parent or guardian (18+ years) and be added to their waiver as a minor.

NO ALCOHOL BEFORE ANY ACTIVITIES.
Over 80 boards available to hire each session.

Single SUP boards £20 per session.

Wetsuit hire online £5 per person.

RLSS trained water safety in place to show you what to do and where to go so you can enjoy your session on the water.

Online bookings required!

Participants must arrive 1 hour before the session start time.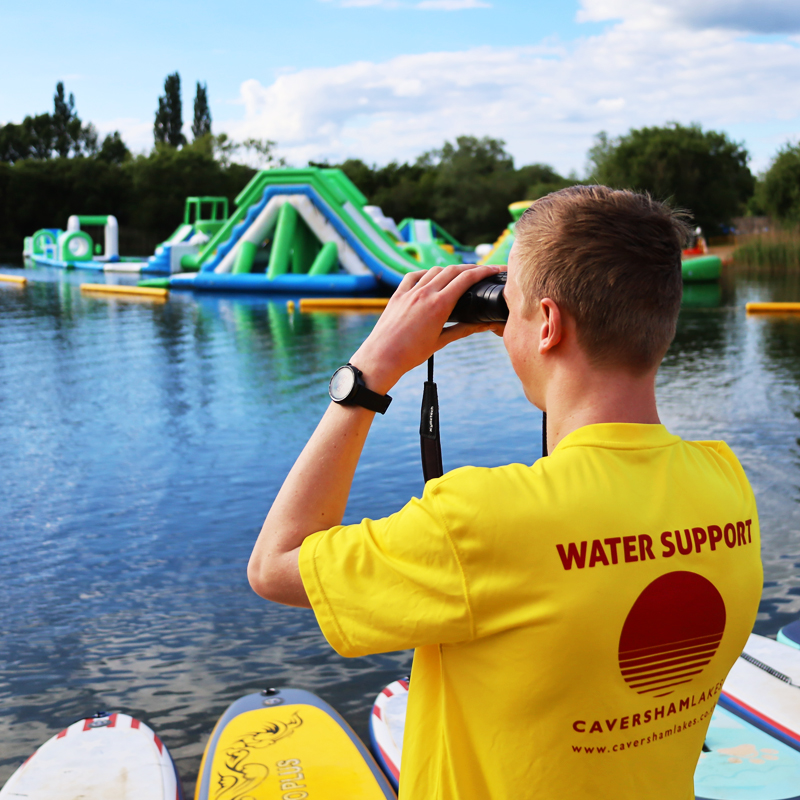 OFF SEASON OPENING TIMES 2023

BOOKINGS OPEN EVERY SUNDAY FOR THE WEEK AHEAD
TUESDAY | 8:00AM – 11:00AM
SATURDAY | 8:00AM – 11:00AM
SUNDAY | 8:00AM – 11:00AM
*Opening & closing times subject to change based on weather conditions and seasonal daylight savings.